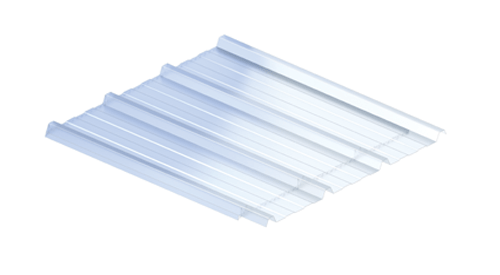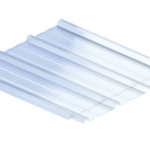 Rooflights KS1000 HTL
Kroki zamawiania:
Wybierz kolor panelu, który chcesz zamówić.
Jeśli chcesz wybrać inny kolor tego samego produktu, dodaj wybrany produkt do koszyka i rozpocznij nową konfigurację dla nowego koloru.
Istnieją ograniczenia długości produktu, o których należy pamiętać. Jeśli potrzebujesz pomocy na dowolnym etapie, daj nam znać!
Istnieją ograniczenia długości produktu, o których należy pamiętać. Jeśli potrzebujesz pomocy na dowolnym etapie, daj nam znać!
A rooflight system consists of a multiwall polycarbonate panel with GRP jacket on the outer face (polyester resin with fibre glass). Polycarbonate panels are 32 mm thick.
With merely 5% roof coverage, rooflights can save up to 70% energy per day.
Product cart
Poniższa karta produktu zawiera informacje dotyczące parametrów ogniowych, właściwości izolacyjnych i wszystkich innych podstawowych informacji technicznych dla naświetli ściennych KS1000 WL Wall-Lite.
Kingspan Naświetla ścienne KS1000 Wall-Lite - Karta produktu
Additional information
Dimensions and weight
Features
Download
Rooflights can be combined with insulated roof panels. They are intended for various types of industrial facilities, such as factories, warehouses, or shop floors. The use of rooflights in structures with increased humidity inside is not recommended.
Rooflights can be used on roofs with a minimum pitch of 6° (10.5%).
Rooflights have to be installed between two insulated panels KS1000 RW.
Available thickness range
The standard rooflight length is 1 m to 6.5 m including the cut back. It is not possible to produce or cut on site panels shorter or longer than those specified above.
KS1000 HTL
d – thickness of the polycarbonate panel
[mm]
32
D – total rooflight thickness
[mm]
71
Weight
[kg/m²]
6,0
Panel cut back
All panels KS1000 HTL have a 150 to 300 mm factory-made cut back (depending on the roof pitch). When placing an order, indicate whether left or right-hand cut back is needed. Orders are placed on an order form that you can obtain from our Technical Department or Customer Service.
Rooflights are one of the most efficient and effective ways of ensuring adequate natural daylight in buildings. Natural light is more than just a way to save power. Research shows that it has a positive impact on health and focus. It helps improve employee well-being and workplace atmosphere.
Rooflights KS1000 HTL are suitable for all types of buildings with a minimum roof pitch of 6°. It provides good thermal insulation with U of 1.20 W/m²K and is UV resistant. The light transmittance of 55-65% ensures effective illumination of the interior.
The panels can be combined with roof panels KS1000 RW.
Panel properties:
good light transmission
excellent thermal insulation
high UV resistance
standard lengths of 1-6.5 m
1000 mm module
identical external face profiling as for RW panels
100% recyclable